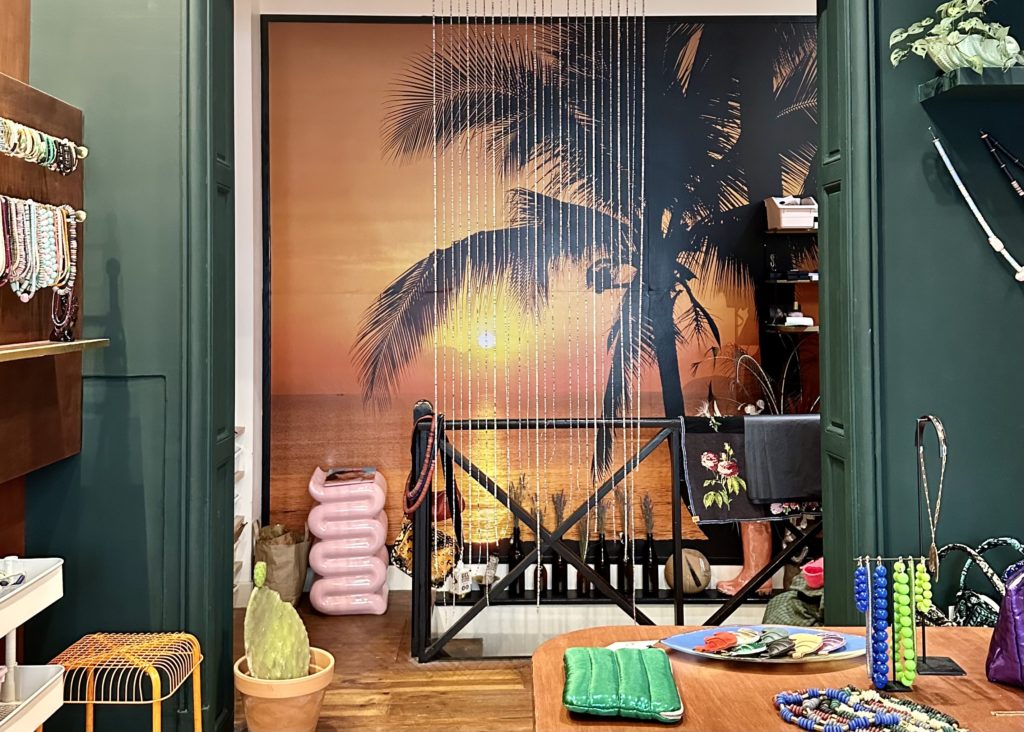 On a rainy day …
Nasty name for a sun newsletter, don't you think? But after a while, it's better to get used to the storm. There's no need to fight it, no need to break the few shreds of strength that the dreariness leaves us.
Find cosy cocoons, places that will cradle us in their warmth. Warm decor, soft music, enticing lattes, colorful girlfriends and clothes that carry good vibes and are bursting with sunshine.
So this week, I tracked down places I'd never been before where I could settle down to work. I popped over to Biarritz to discover a place that's just reopened for a new adventure. And I stopped by to embrace the creators of Maison Mönik and Lalla Marrakech, who were doing a colorful pop-up store together to counter that famous grayness!!!!
For coffee and work on a grey day, but not only … in Hossegor
I've discovered a new place in Hossegor for a change from the well-known cafés where I can work and get my head out of the bad weather that too easily closes me in at home. The Kahwa café is located in the Pédebert area, not far from the Bungalow decorating boutique. Run by an excellent pastry chef, it can be an easy calorie trap, but at the same time, in bad weather, calories are notoriously the only thing you crave! I've tried the Solar Bun (of course!) and I approve!
I also really like Hejmo. Quietly tucked away at the end of a cul-de-sac in the same Pédebert area, it's a discreet place, part café, part restaurant and part hotel designed for telecommuters. The large room, surrounded by huge floor-to-ceiling picture windows, invites you to immerse yourself in the surrounding nature. It's a place of blissful calm, and you can easily spend the morning working from coffee to latte without realizing it!
Biarritz is always a good idea!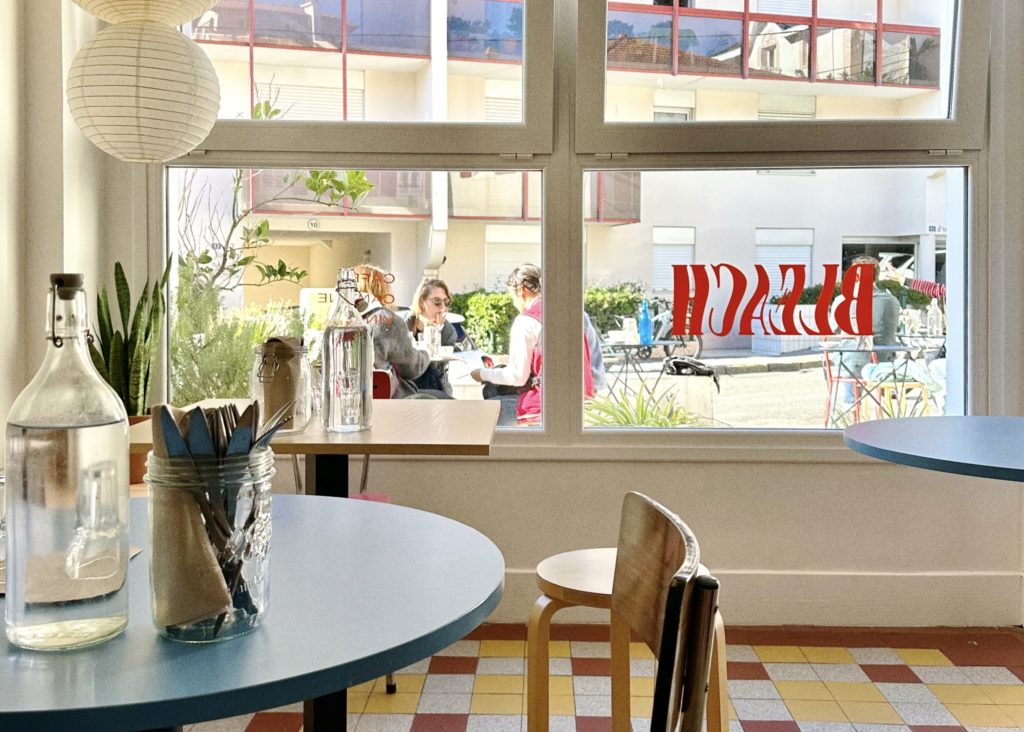 Head for the Basque country to try out the newly-opened Bleach Café. Located in place of the Mood Café on the heights of the Côte des Basques, the place is the new meeting point for an arty, creative clientele. In the mornings, you can enjoy a specialty coffee, while at lunchtime, the limited but delicious menu is home-cooked and designed to ensure there are no leftovers. So don't arrive too late for lunch! And in the evening, the place is open for aperitifs based on natural wine.
The decor is minimalist but warm, punctuated by vintage touches and good humor. I loved it!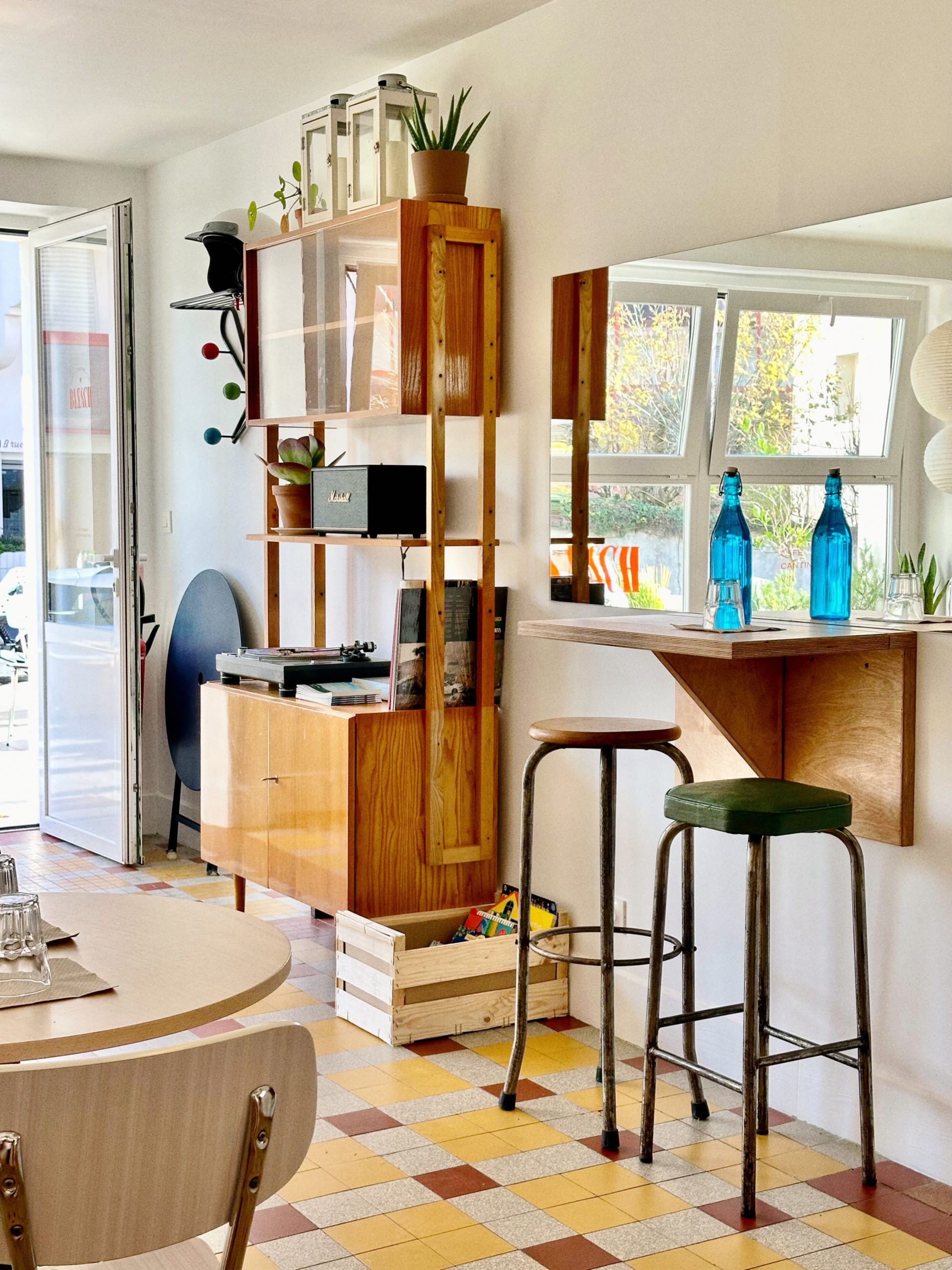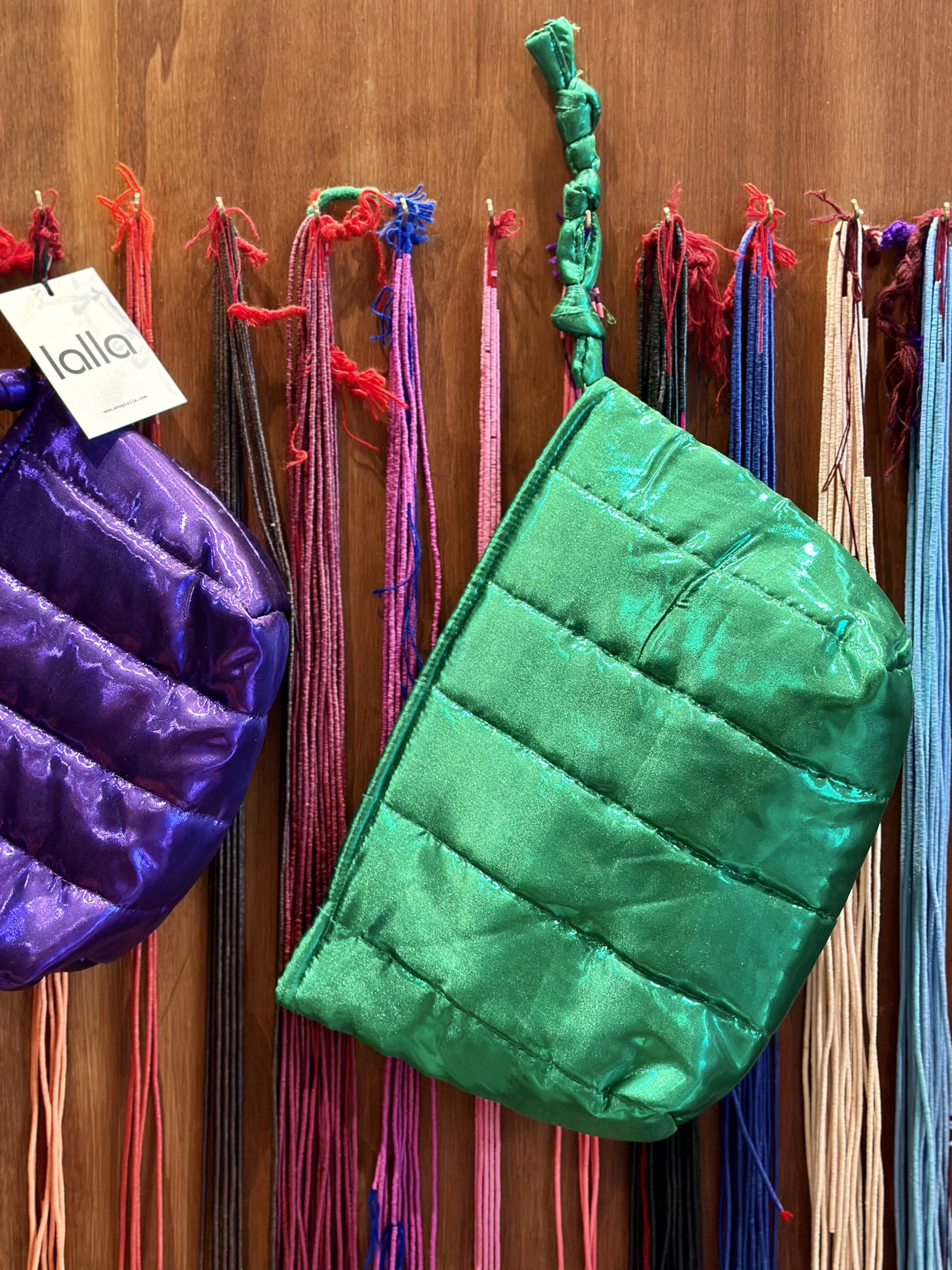 Finally, big up to my friends Aurélia and Laëtitia, who joined forces with their two brands Maison Mönik and Lalla Marrakech for a colorful pop-up in Maison Mönik's atelier boutique.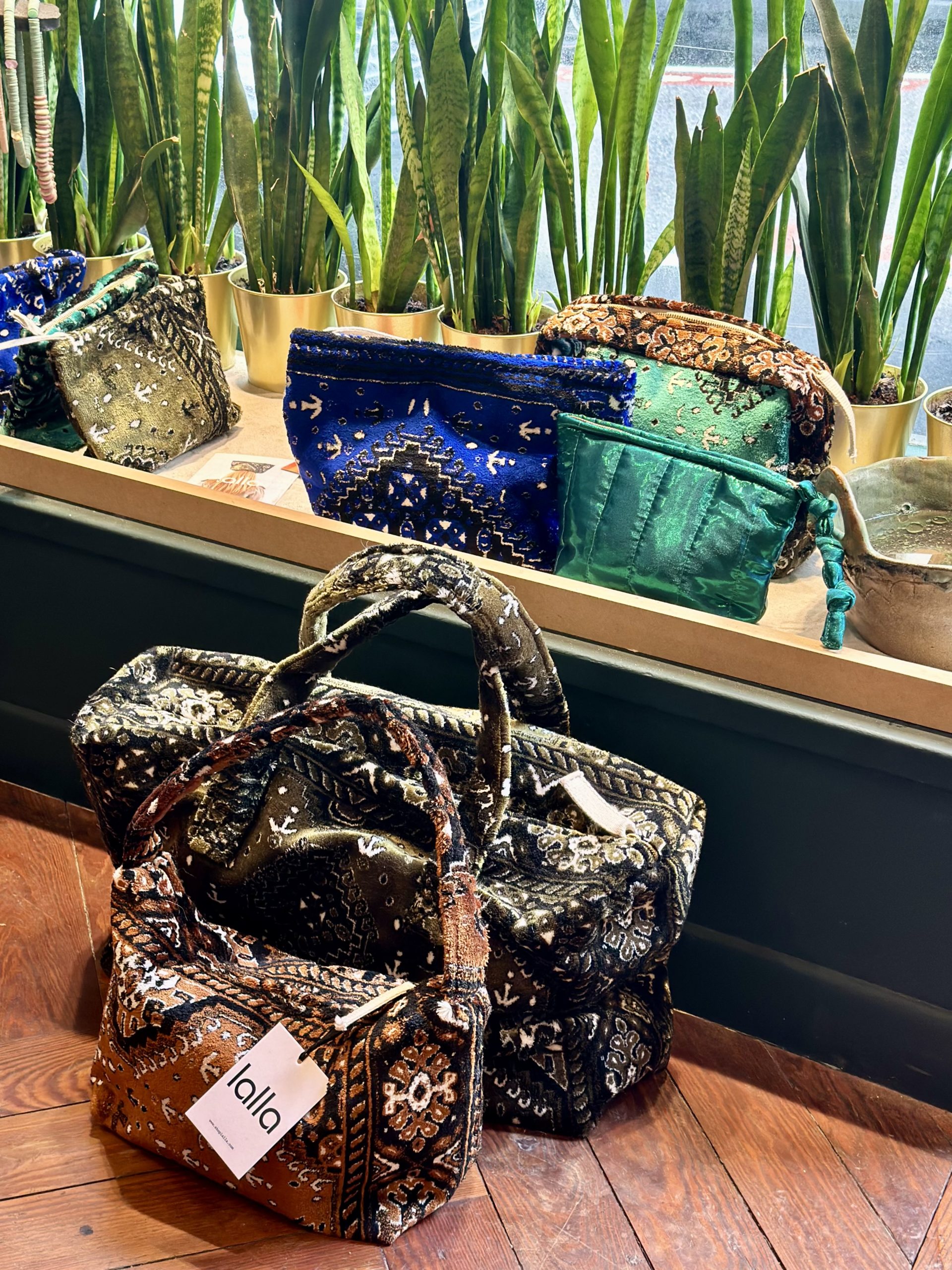 Follow them on Instagram if you haven't already, as they're preparing a new pop-up before Christmas so you can fill your host with gifts!
Rosemary, a new Riad in Marrakech by LRNCE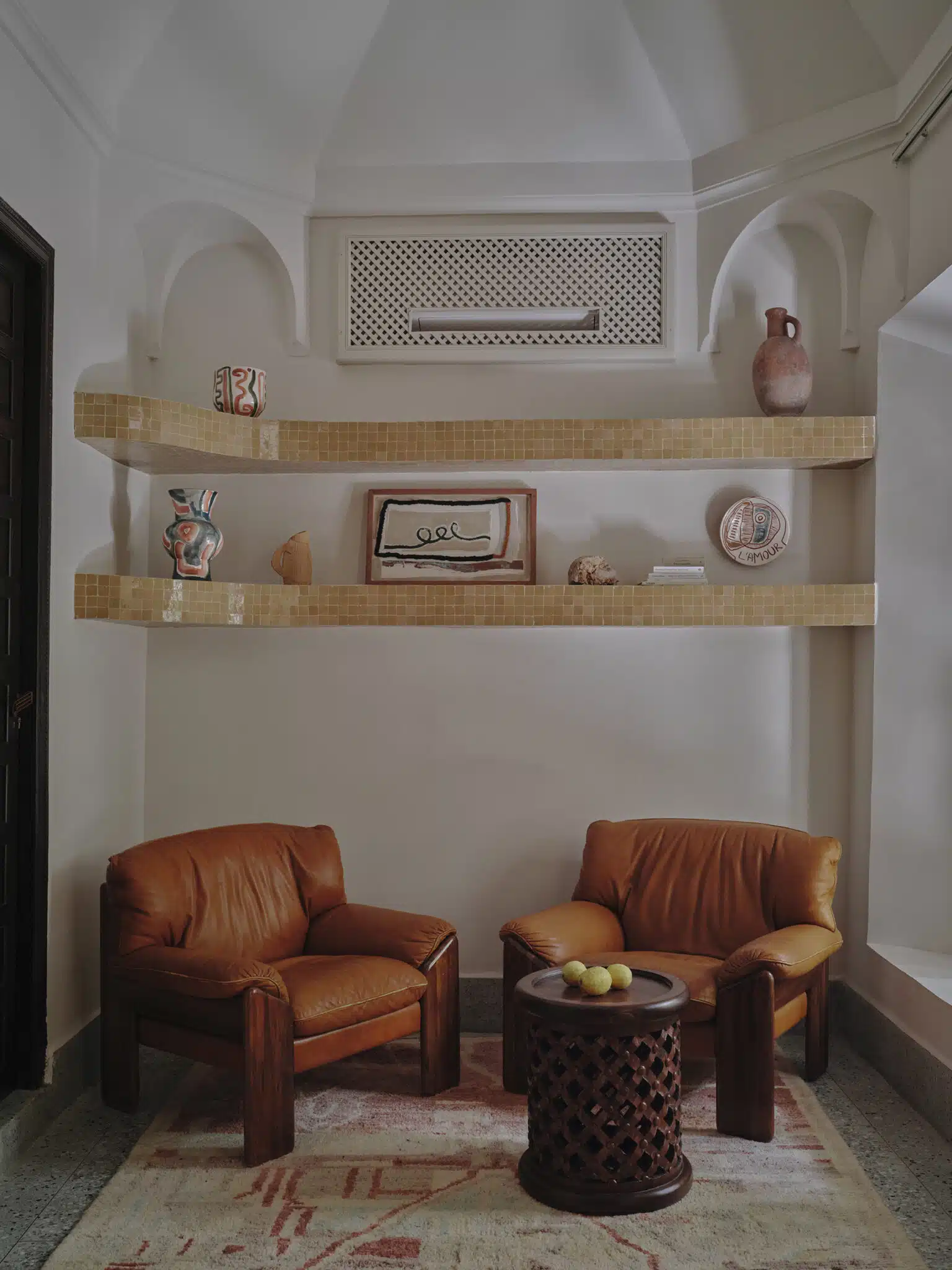 Belgian designer Laurence Leenaert, better known as LRNCE, has just opened a beautiful Riad in Marrakech, the Rosemary.
Conceived as an intimate residence, every square inch celebrates local craftsmanship and designers.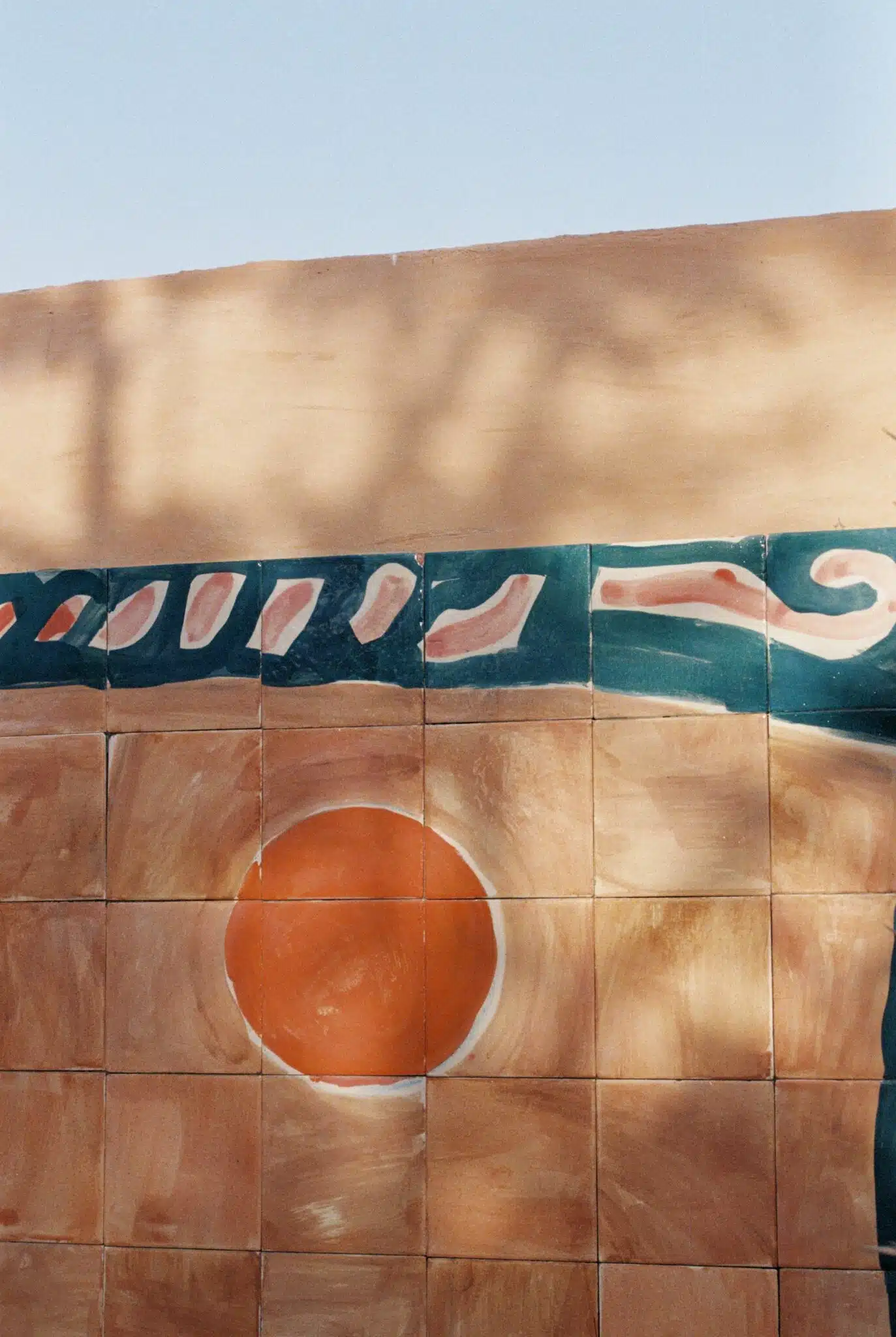 Rosemary is a traditional riad built around a courtyard by Belgian architect Quentin Wilbaux, a specialist in these typical dwellings. Wishing to retain its essence while personalizing it to her style, LRNCE conceived it as a canvas to which she added touches of art and craftsmanship. Carved cedar wood doors, terrazzo tiles, wrought-iron beds, stained-glass windows… no detail was left to chance. The process of transforming the Riad took three years, during which time LRNCE hunted out antique furniture and accessories from around the world, and also developed her personal artistic practice to refine certain details herself.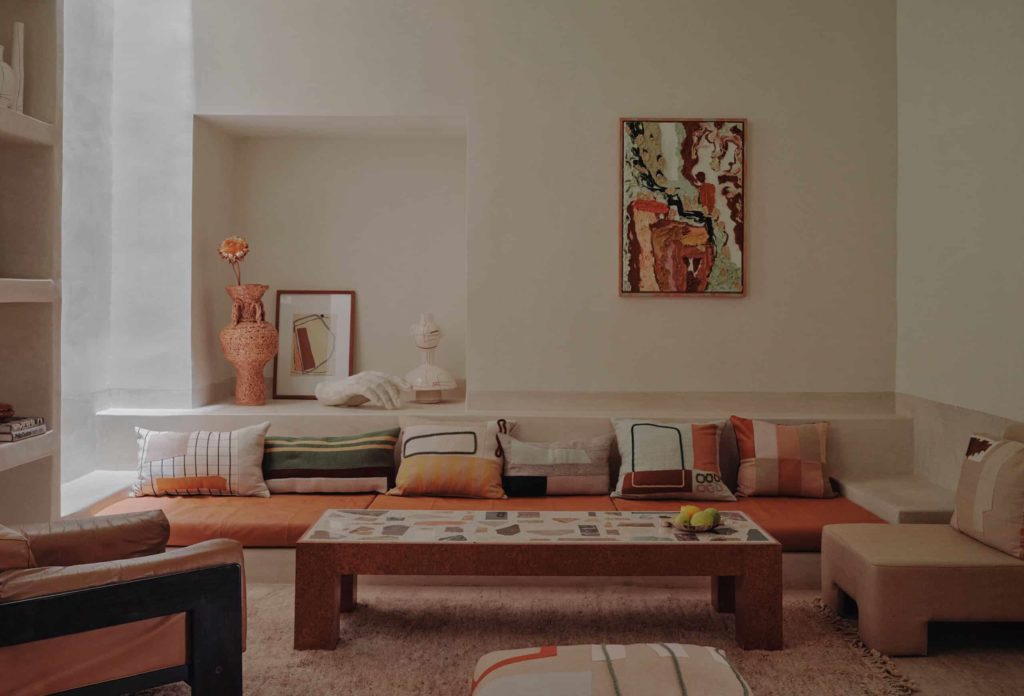 Arizona Love signs capsule collection with Gio I Giovanni Gerosa
A great lover of sunsets and arts and crafts, Italian designer Giovanni Gerosa is inspired by nature and its emotions to embroider journeys without departure or arrival.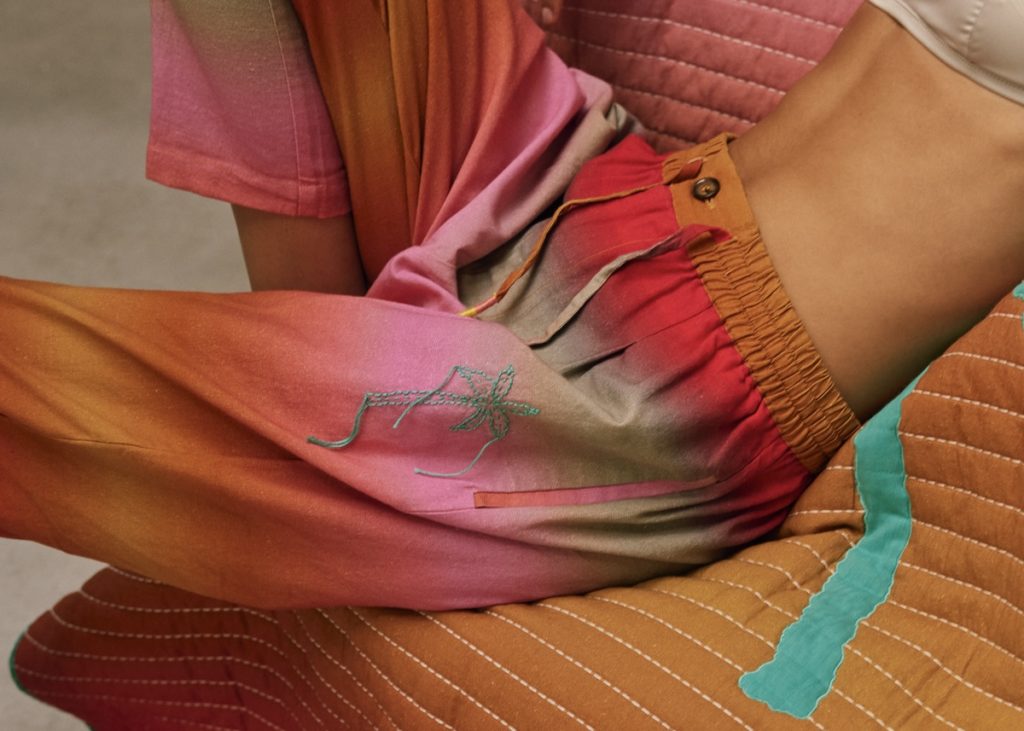 Imagined during the pandemic, the Giovanni Gerosa brand embroiders escapism and imaginary journeys through palm trees, waves and colors evocative of sunsets. Often conceived as unique pieces because they are hand-embroidered, his creations are like sublimated emotions in which we want to curl up.
The Arizona Love brand, meanwhile, was imagined in 2018 by Leslie Kouhana with a single objective in mind: to create the perfect sandals, combining comfort and fashion.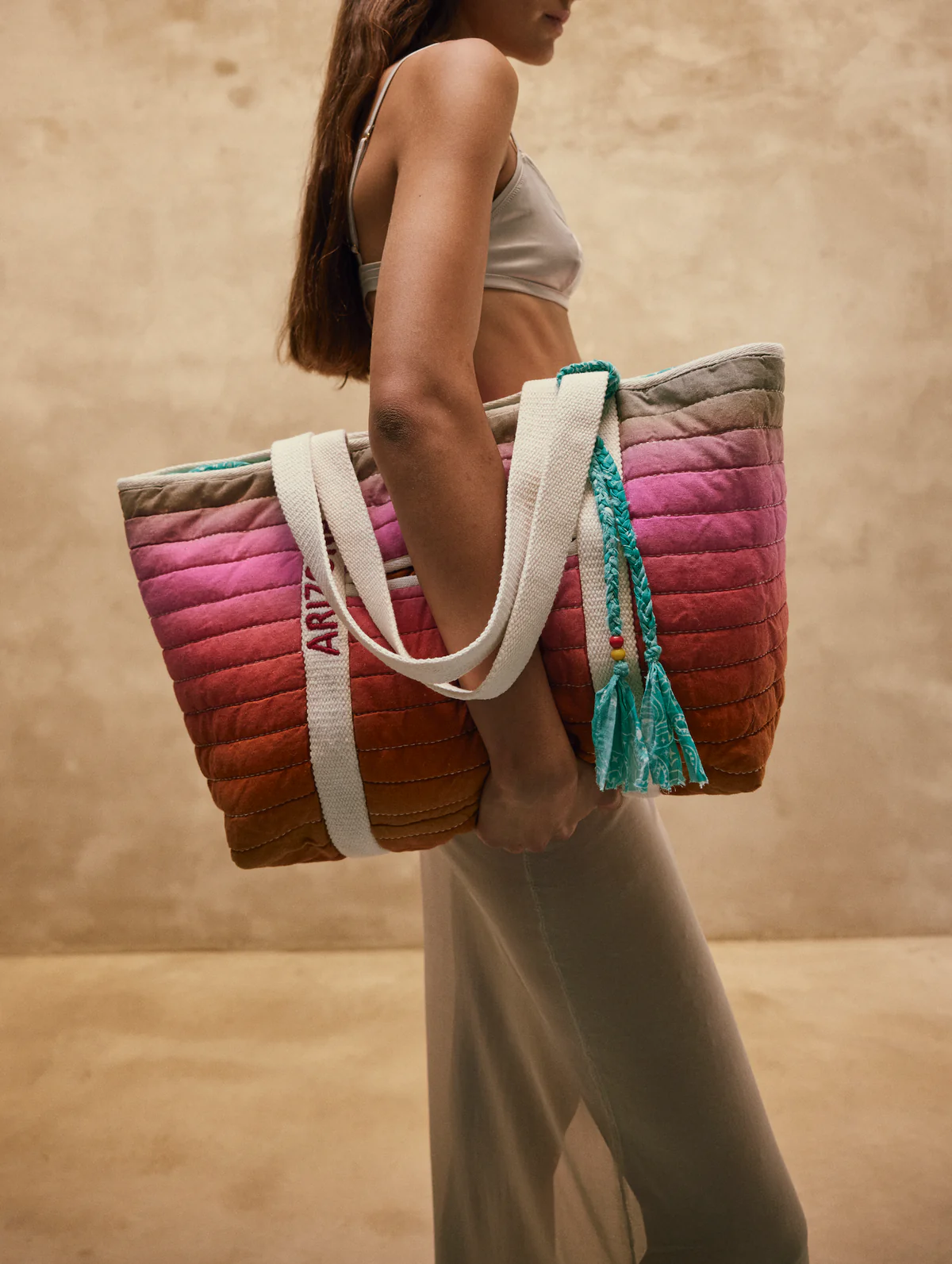 The story began with a trip to the Grand Canyon, where the local spirit and mythology inspired her. Like a postcard, evoking memories of cactus plants, road trips and arid desert plains, Arizona love combines vintage, folk and bohemian influences to create exclusive and unique designs, with a relaxed, hedonistic and colorful vibe.
The mix of the two brands is not lacking in interest, and several pieces are even highly desirable, like the Sunset gradient jacket, pants and plaid, as well as the sandals and clogs in pastel tye & dye fleece.
A crush just in time for Christmas!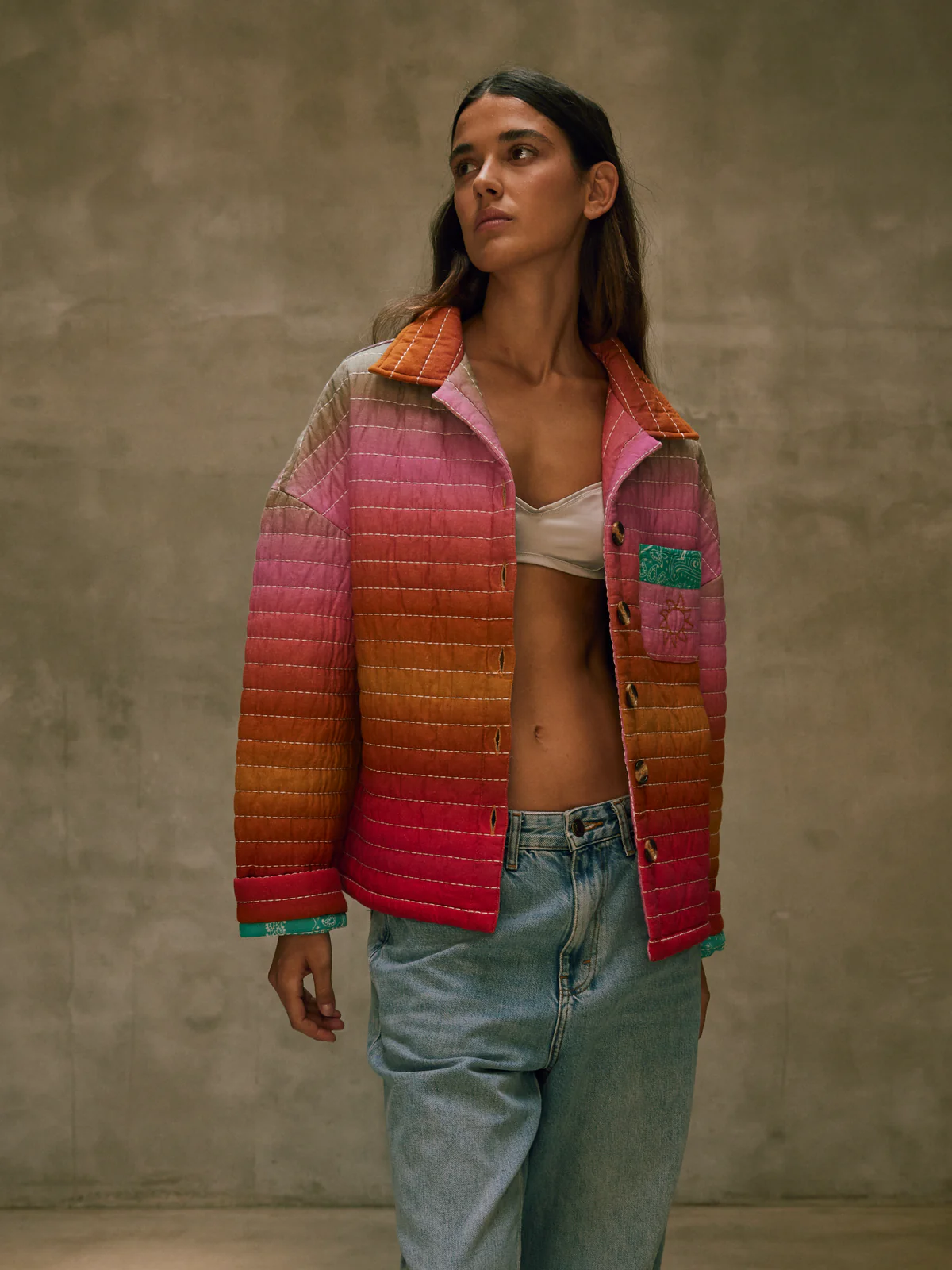 ---