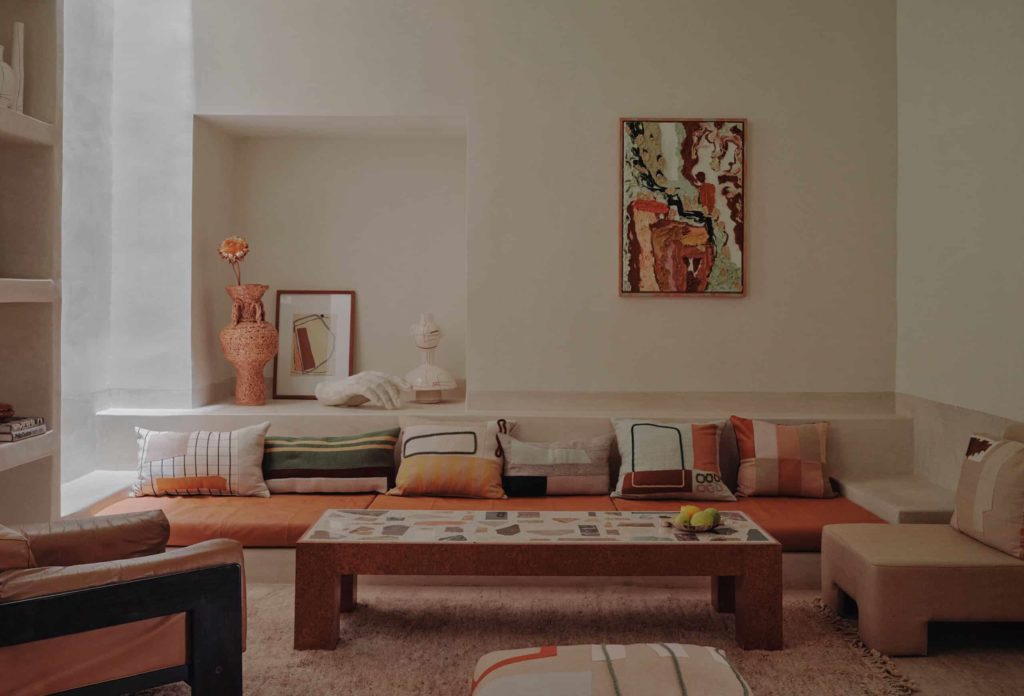 English translation below 💛
Rosemary, un nouveau Riad à Marrakech signé LRNCE
La designeuse belge Laurence Leenaert, plus connue sous le nom LRNCE, vient d'ouvrir un très beau Riad à Marrakech, le Rosemary.
Pensé comme une demeure au caractère intime, chaque centimètre carré y célèbre l'artisanat et les designers locaux.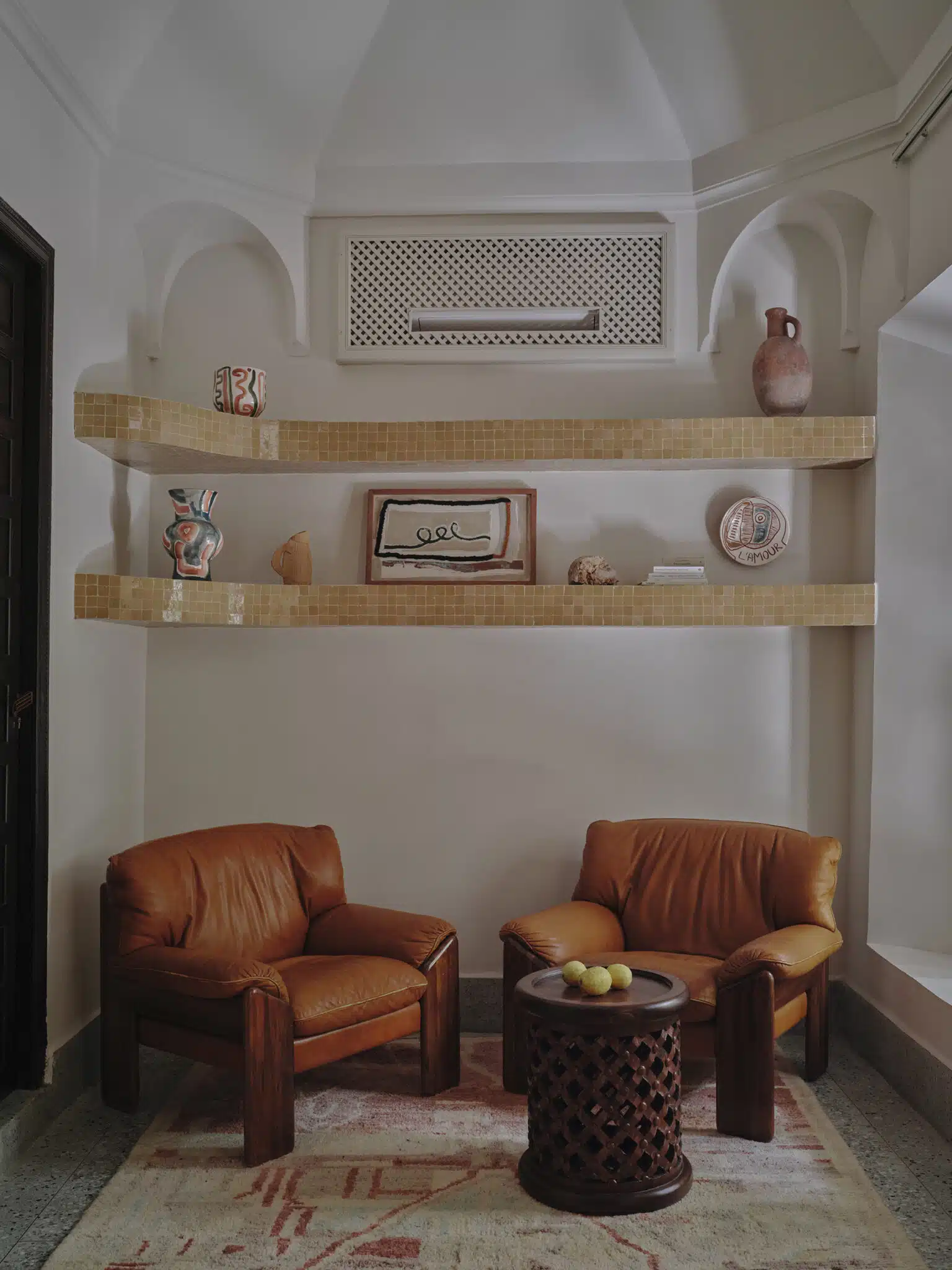 Rosemary est un riad traditionnel construit autour d'une cour par l'architecte belge Quentin Wilbaux, grand spécialiste de ces habitations typiques. Désirant en garde l'essence tout en le personnalisant à son style, LRNCE l'a pensé comme une toile à laquelle elle a ajouté des touches d'art et d'artisanat. Portes en bois de cèdre sculpté, carreaux de terrazzo, lits en fer forgé, vitraux … aucun détail n'a été laissé au hasard. Le processus pour transformer le Riad a pris trois années qui ont permis à LRNCE de chiner des accessoires et meubles anciens à travers le monde et aussi d'évoluer dans sa pratique artistique personnelle afin de peaufiner certains détails elle-même.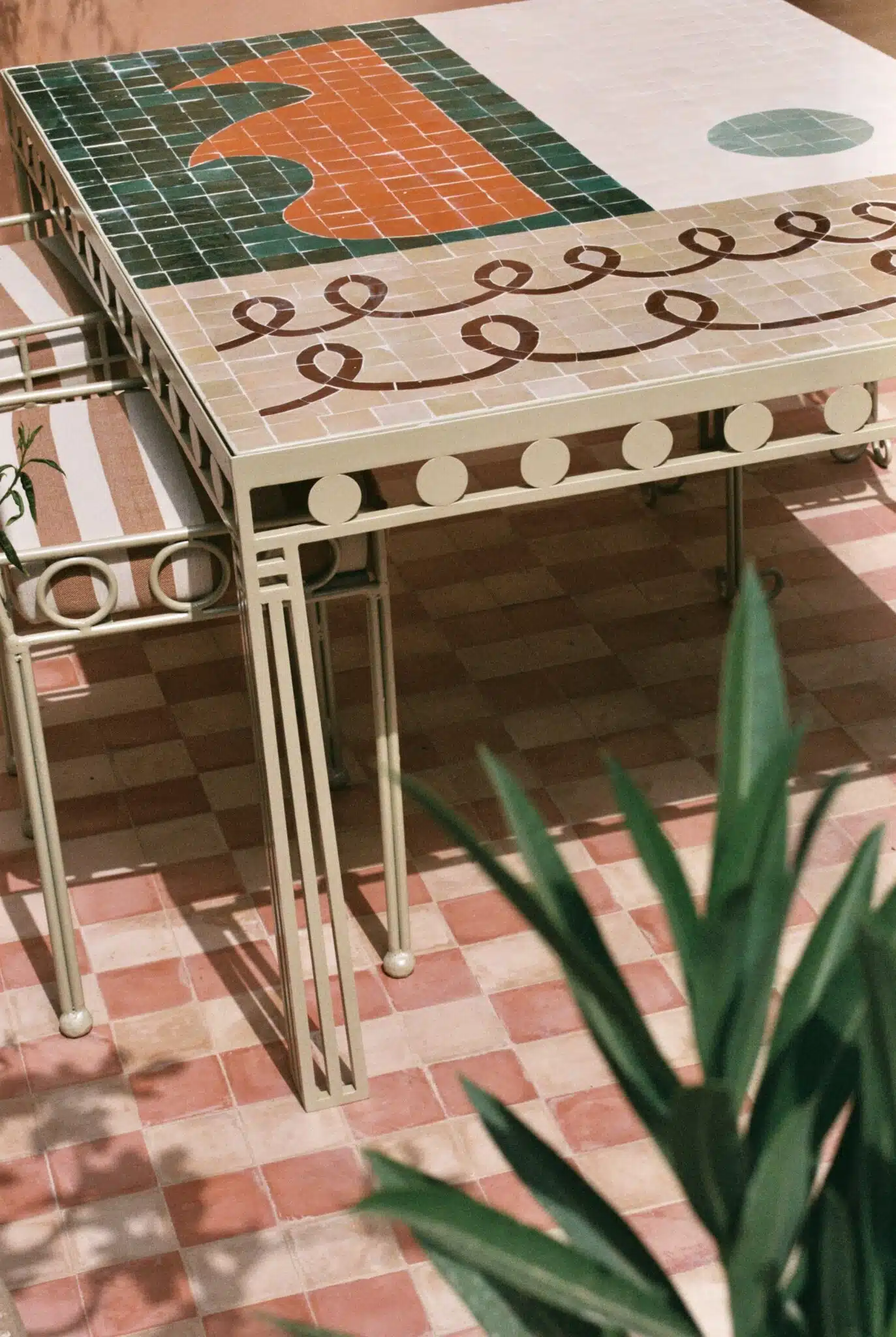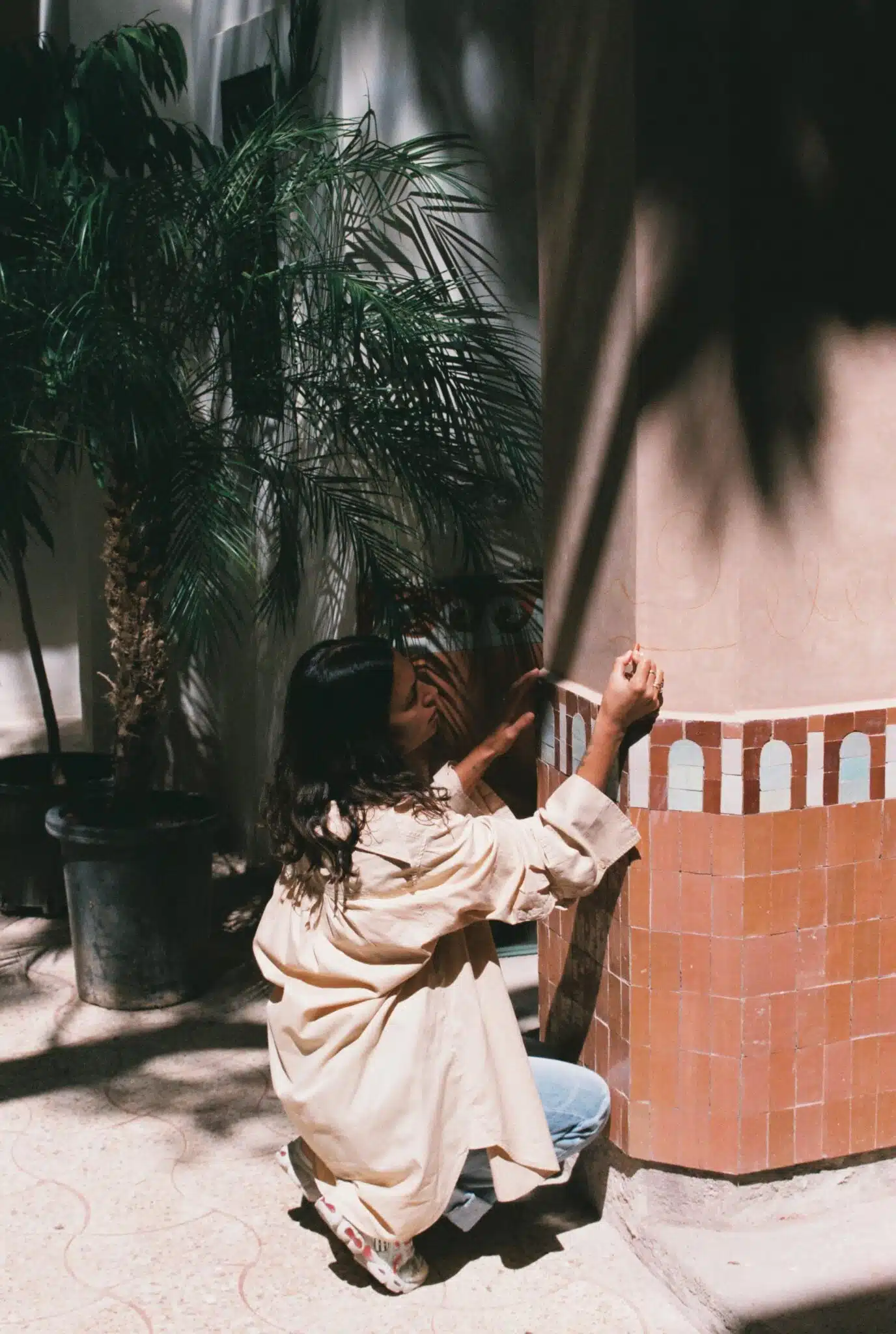 « Apprendre à connaître Rosemary a joué un rôle important dans mon évolution artistique. J'ai dû réfléchir à toute l'expérience du début à la fin afin de créer un monde marrakchi authentiquement moderne ».
Laurence Leenaert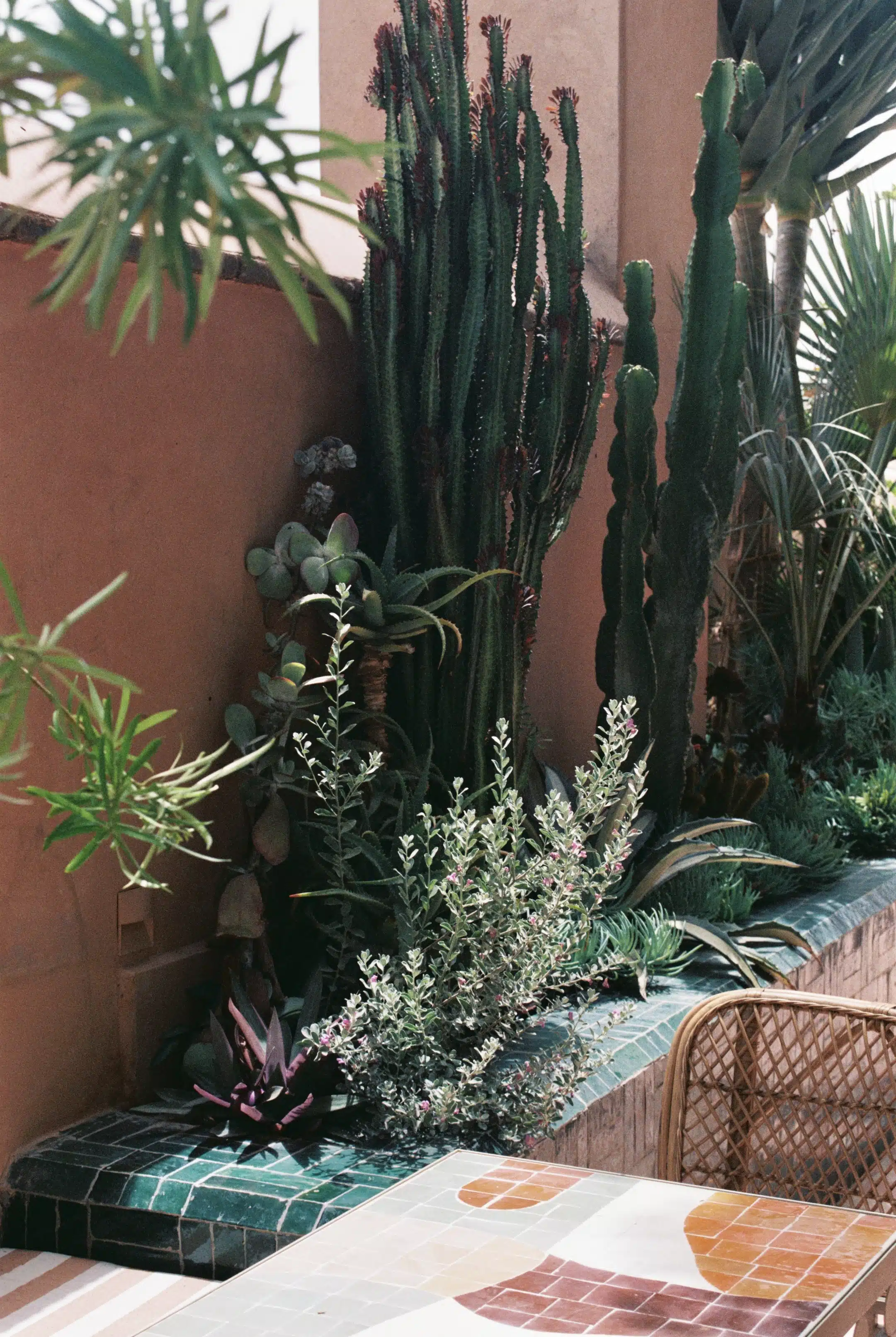 Fermez les yeux et imaginez vous au bord de la piscine, ou alors confortablement installé dans le salon un livre à la main, en train de profiter du hammam aux effluves de romarin ou tout simplement en train de dessiner tranquillement dans la cour. Rosemary se veut un univers feutré propice au calme et au silence pour profiter du temps, se détendre et se ressourcer.
Composé de seulement cinq chambres, il s'apparent à une maison privée au service attentionné.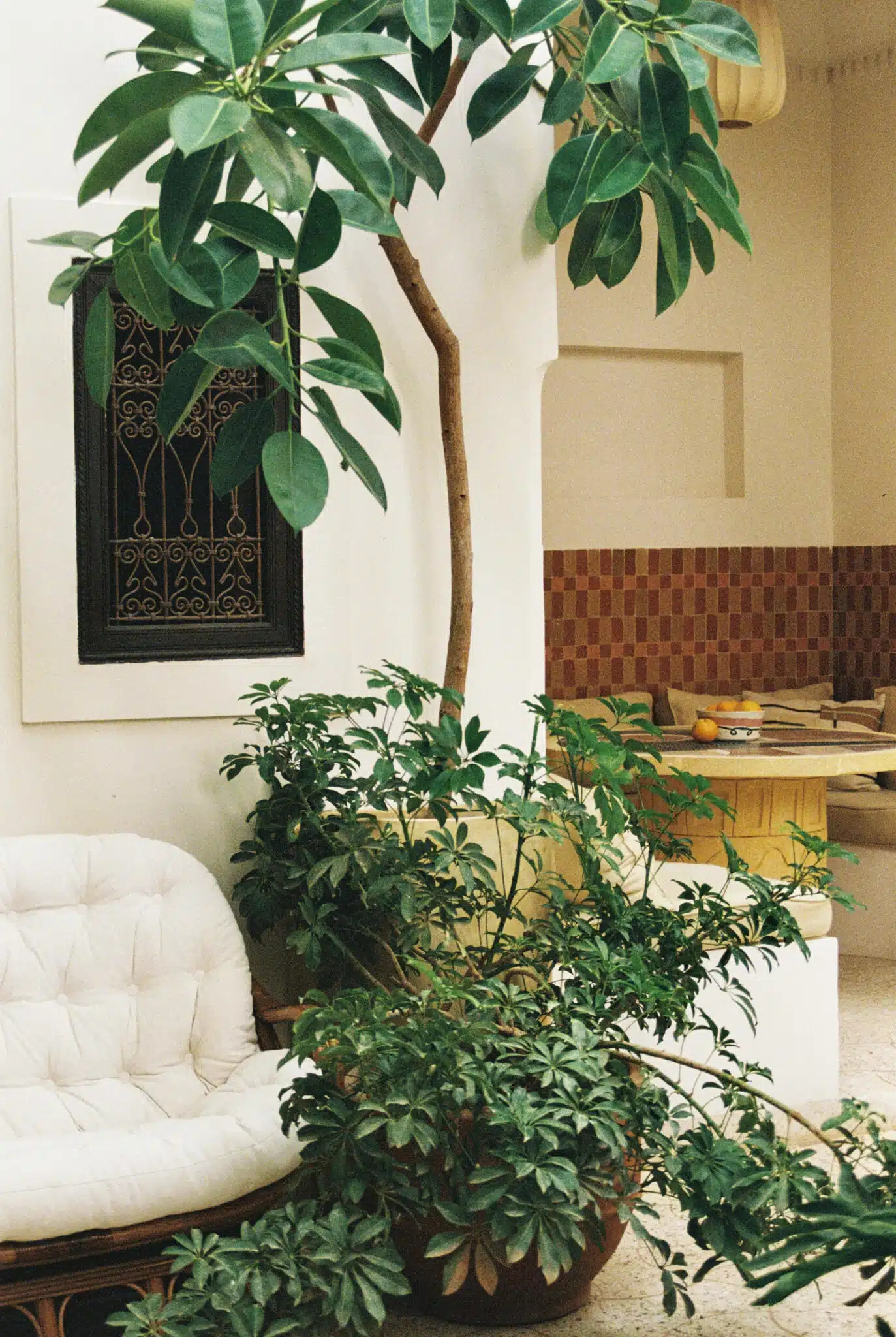 Envie d'une activité créative pendant votre séjour ? Vous pourrez prendre un cours de peinture sur céramique avec LRNCE, apprendre à sculpter du plâtre ou ciseler des zellije vant d'aller vous perdre dans la médina et siroter un thé à la menthe.
Une nouvelle adresse qui donne assurément envie de booker un billet d'avion !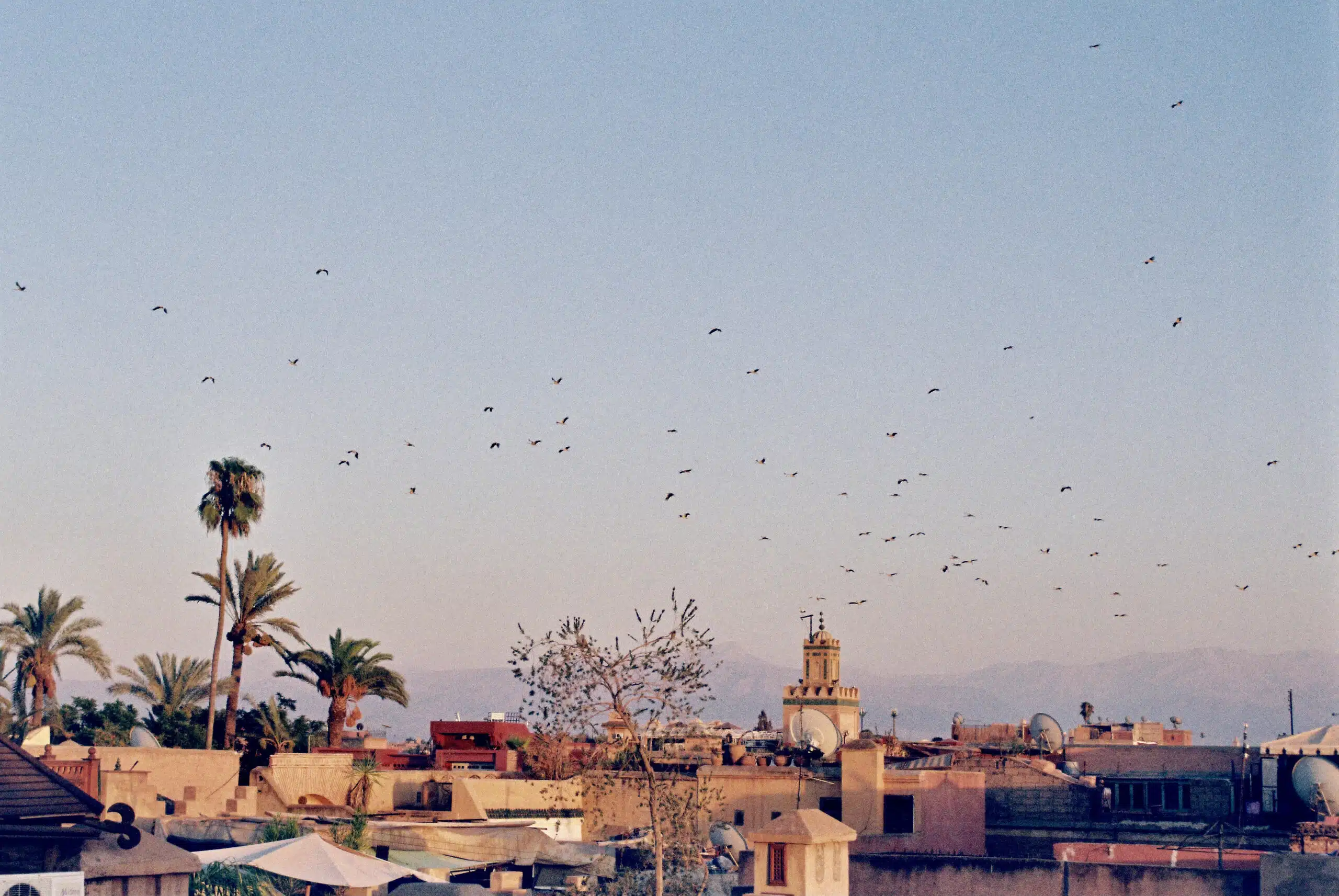 Belgian designer Laurence Leenaert, better known as LRNCE, has just opened a beautiful Riad in Marrakech, the Rosemary.
Conceived as an intimate residence, every square inch celebrates local craftsmanship and designers.
Rosemary is a traditional riad built around a courtyard by Belgian architect Quentin Wilbaux, a specialist in these typical dwellings. Wishing to retain its essence while personalizing it to her style, LRNCE conceived it as a canvas to which she added touches of art and craftsmanship. Carved cedar wood doors, terrazzo tiles, wrought-iron beds, stained-glass windows… no detail was left to chance. The process of transforming the Riad took three years, during which time LRNCE hunted out antique furniture and accessories from around the world, and also developed her personal artistic practice to refine certain details herself.
« Getting to know Rosemary played an important role in my artistic evolution. I had to reflect on the whole experience from start to finish in order to create an authentically modern Marrakchi world. »
Laurence Leenaert »
Close your eyes and imagine yourself sitting by the pool, or in the living room with a book in hand, enjoying the rosemary-scented hammam, or simply drawing quietly in the courtyard. Rosemary offers a hushed, quiet environment in which to enjoy time, relax and recharge your batteries.
With just five rooms, it feels like a private home with attentive service.
Fancy a creative activity during your stay? You can take a ceramic painting class with LRNCE, learn to sculpt plaster or chisel zellije.
A new address that's sure to make you want to book a plane ticket!