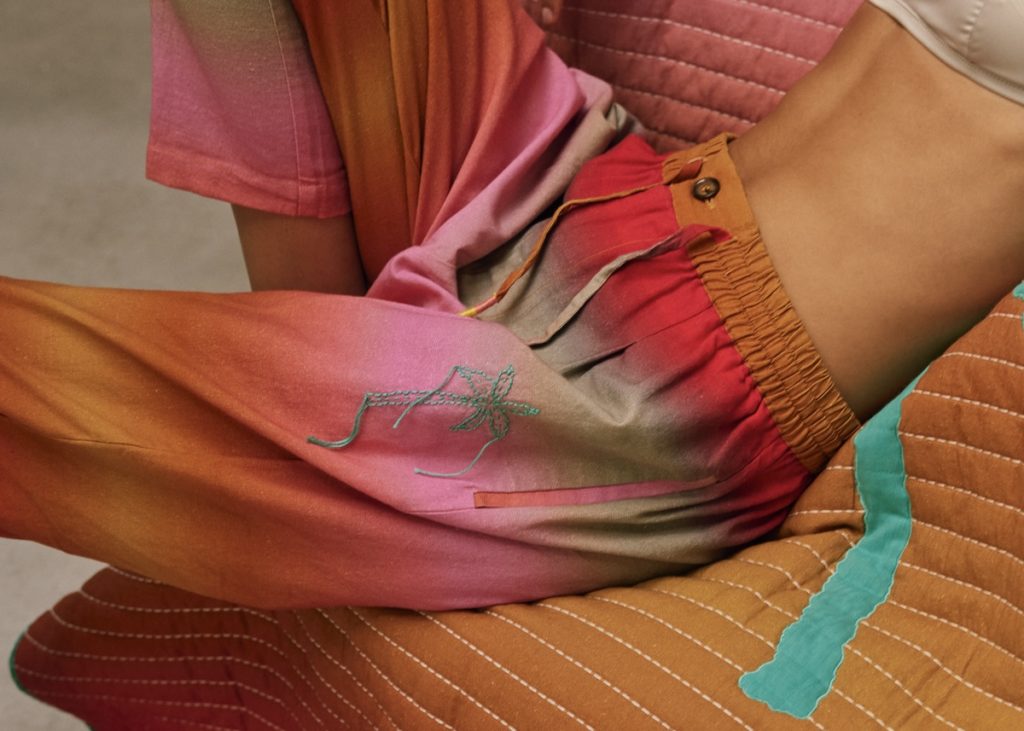 English translation below 💛
Arizona Love signe une collection capsule en collaboration avec Gio I Giovanni Gerosa
Grand amoureux des sunsets et de l'artisanat d'art, l'italien Giovanni Gerosa s'inspire de la nature et de ses émotions pour broder des voyages sans départ ni arrivée.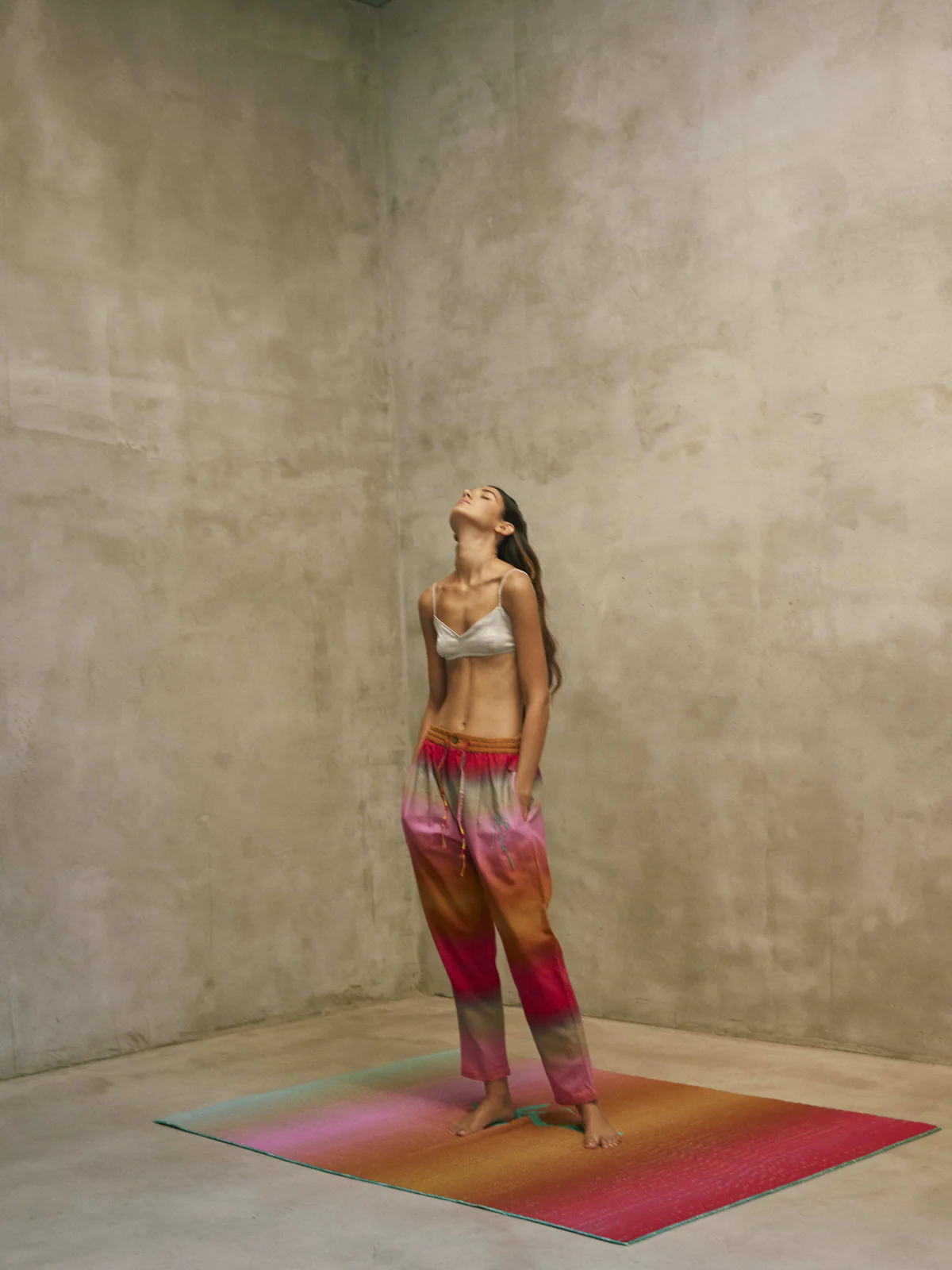 Imaginée pendant la pandémie, la marque GIO I Giovanni Gerosa brode l'évasion et des voyages imaginaires au travers de palmiers, vagues et couleurs tout en dégradés évocateurs de couchers de soleil. Souvent pensées comme des pièces uniques car brodées à la main, ses créations sont comme des émotions sublimées dans lesquelles on a envie de se lover.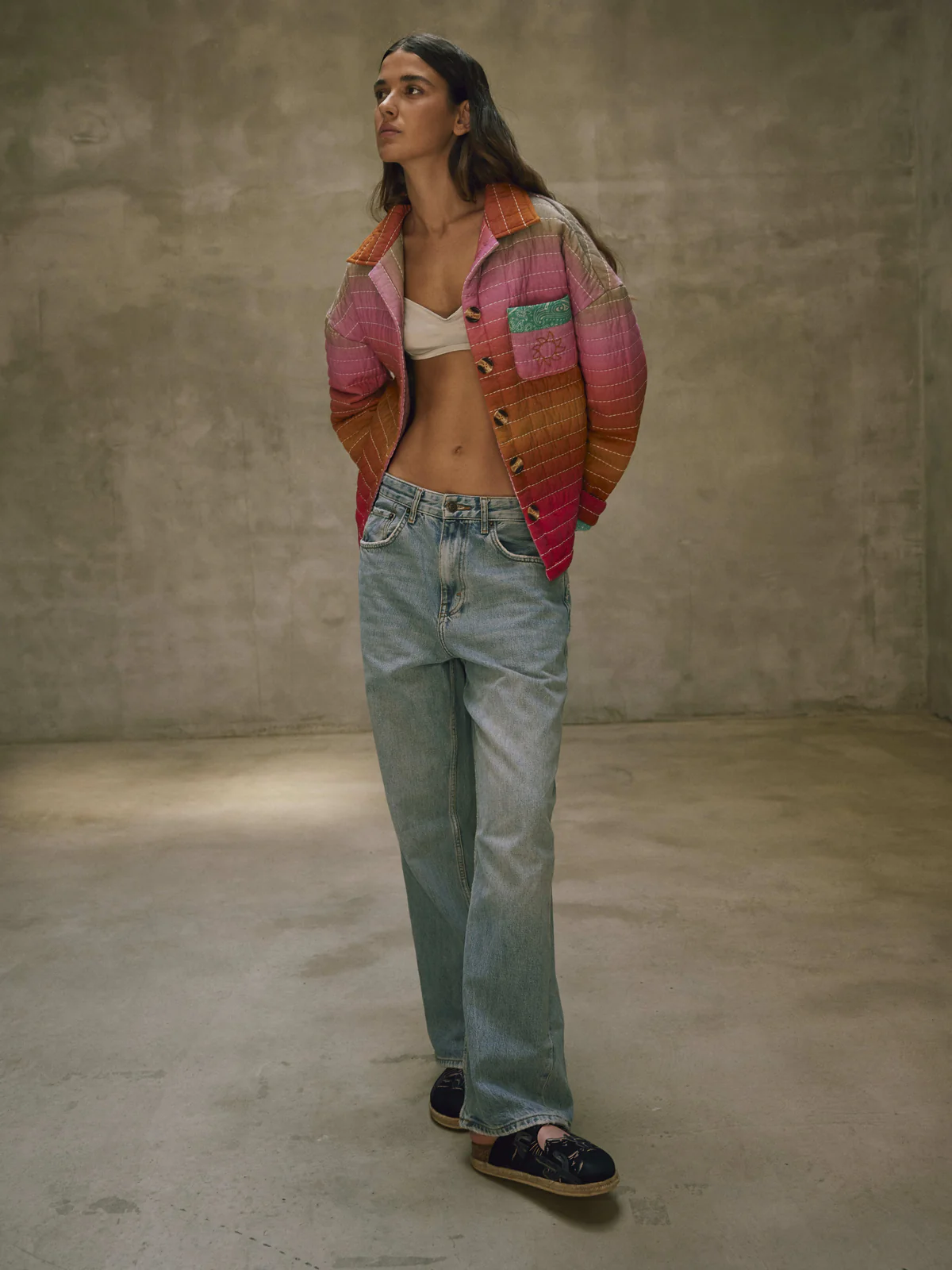 La marque Arizona Love a, elle, était imaginée en 2018 par Leslie Kouhana avec un seul objectif en tête : créer les sandales parfaites, alliant confort et mode.
L'histoire a commencé par un voyage au Grand Canyon, où l'esprit et la mythologie locale l'ont inspiré. Telle une carte postale, qui évoque des souvenirs de plantes de cactus, de road trips et de plaines désertiques arides, Arizona love combine des influences vintage, folk et bohème pour créer des designs exclusifs et uniques, avec une ambiance décontractée, hédoniste et colorée.
Le mix des deux marques ne manque pas d'intérêts et plusieurs pièces sont même hautement désirables à l'image de la veste, du pantalon et du plaid dégradés Sunset mais aussi les sandales et les sabots en moumoute tye & dye pastel.
Un crush qui tombe à point pour Noël !!!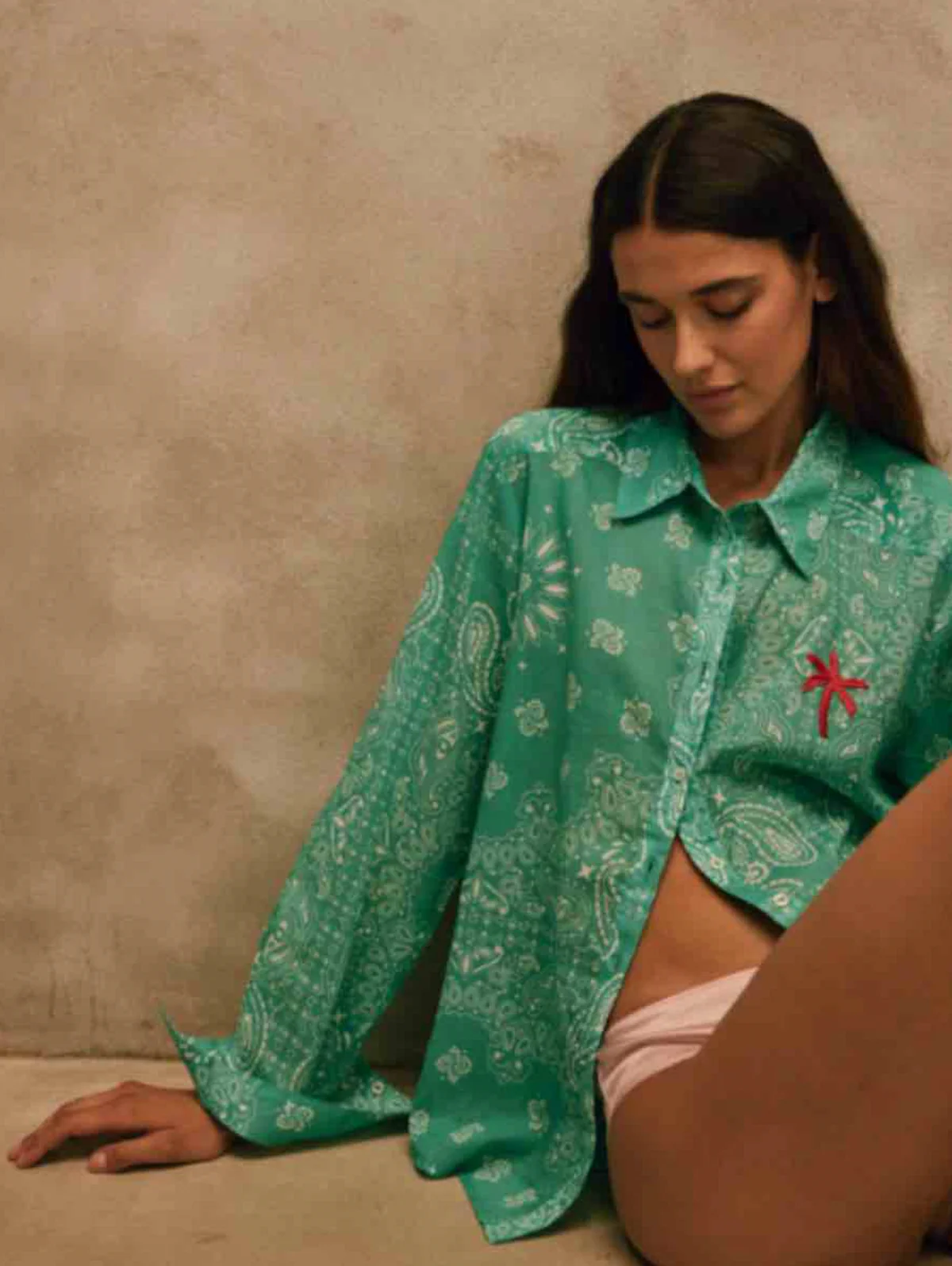 Arizona Love signs capsule collection with Gio I Giovanni Gerosa
A great lover of sunsets and arts and crafts, Italian designer Giovanni Gerosa is inspired by nature and its emotions to embroider journeys without departure or arrival.
Imagined during the pandemic, the Giovanni Gerosa brand embroiders escapism and imaginary journeys through palm trees, waves and colors evocative of sunsets. Often conceived as unique pieces because they are hand-embroidered, his creations are like sublimated emotions in which we want to curl up.
The Arizona Love brand, meanwhile, was imagined in 2018 by Leslie Kouhana with a single objective in mind: to create the perfect sandals, combining comfort and fashion.
The story began with a trip to the Grand Canyon, where the local spirit and mythology inspired her. Like a postcard, evoking memories of cactus plants, road trips and arid desert plains, Arizona love combines vintage, folk and bohemian influences to create exclusive and unique designs, with a relaxed, hedonistic and colorful vibe.
The mix of the two brands is not lacking in interest, and several pieces are even highly desirable, like the Sunset gradient jacket, pants and plaid, as well as the sandals and clogs in pastel tye & dye fleece.
A crush just in time for Christmas!