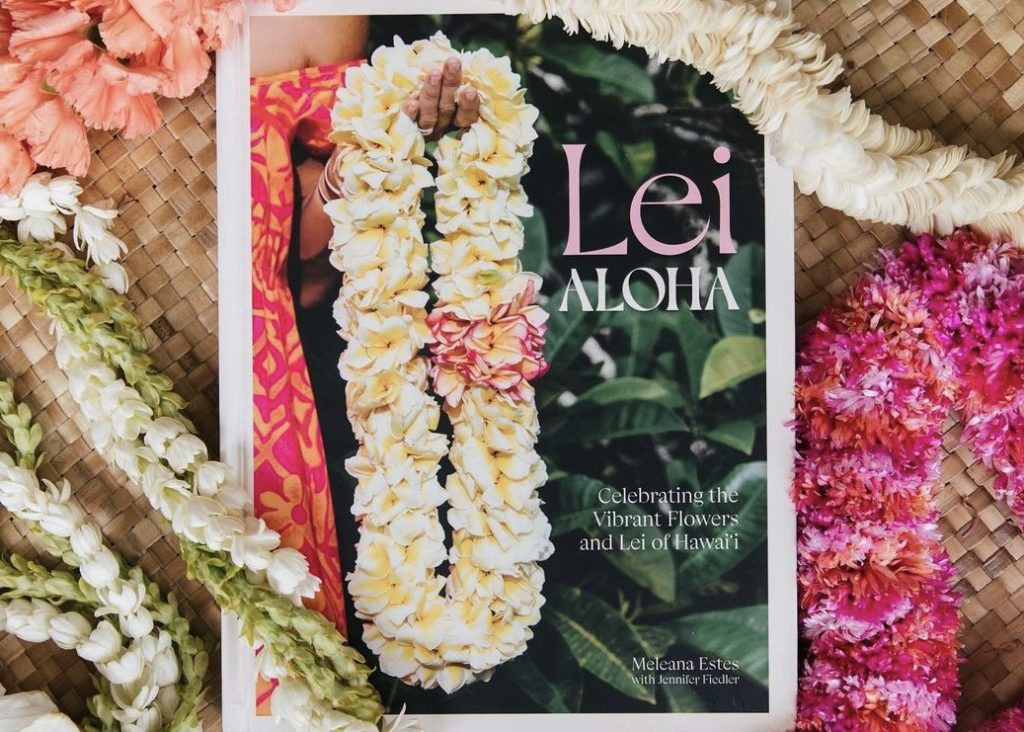 English translation below 💛
Lei Aloha by Meleana Estes … L'envoûtante histoire des colliers de fleurs hawaiiens
Si vous me suivez sur Instagram, vous avez vu passer ce livre de mon amie Meleana. Il est temps que je vous en parle plus !
Meleana est née et a grandi à Hawaii. Elle a hérité son talent de Lei maker, aka faiseuse de colliers de fleurs traditionnels hawaiiens, de sa grand-mère qui était une spécialiste reconnue.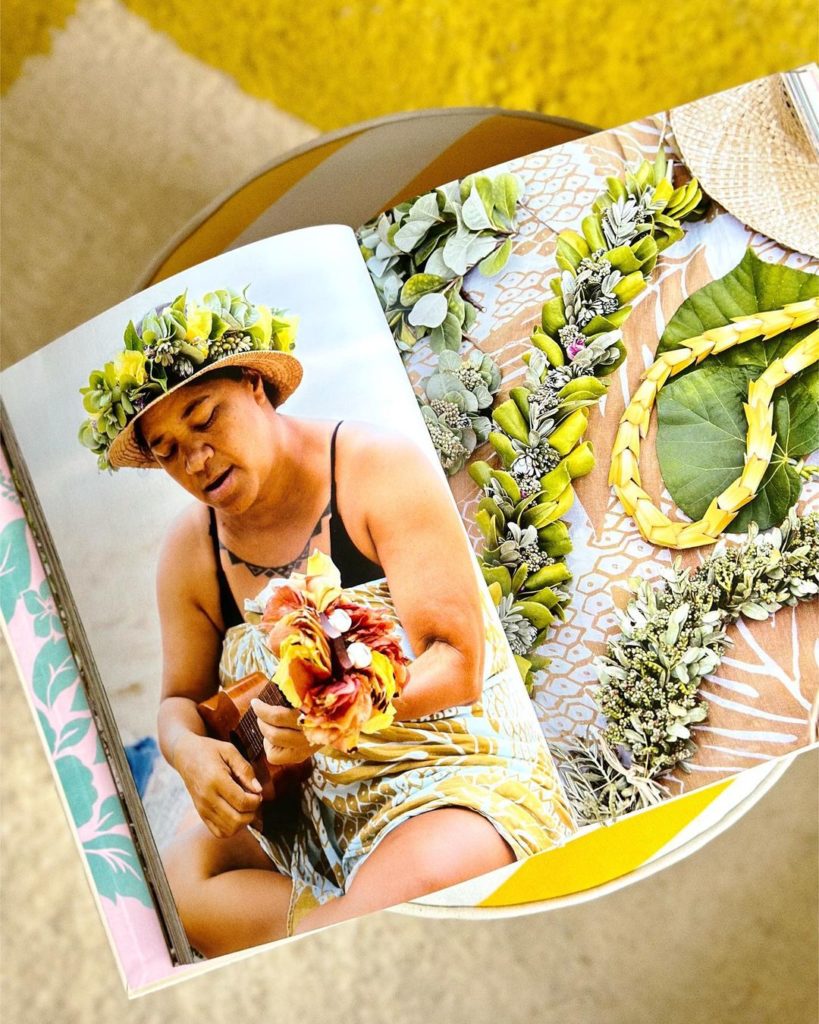 Ouvrir son livre, c'est déjà s'évader, les cinq sens en éveil ! On embrasse les couleurs flamboyantes des fleurs tropicales, on en sent presque les odeurs chatoyantes, perso je salive déjà à l'dée d'un cocktail aux fruits de la passion (Meleana est une grande spécialiste de cocktails !), on a envie de plonger la main dans les corbeilles de fleurs fraîchement cueillies pour être tressées en Lei … Question look, Meleana possède une collection fabuleuse de Mu'umu'u, ces robes traditionnelles hawaiienne en cotonnades fleuries. Qu'elle alterne régulièrement avec bikinis et shorts en jeans, Hawaii oblige.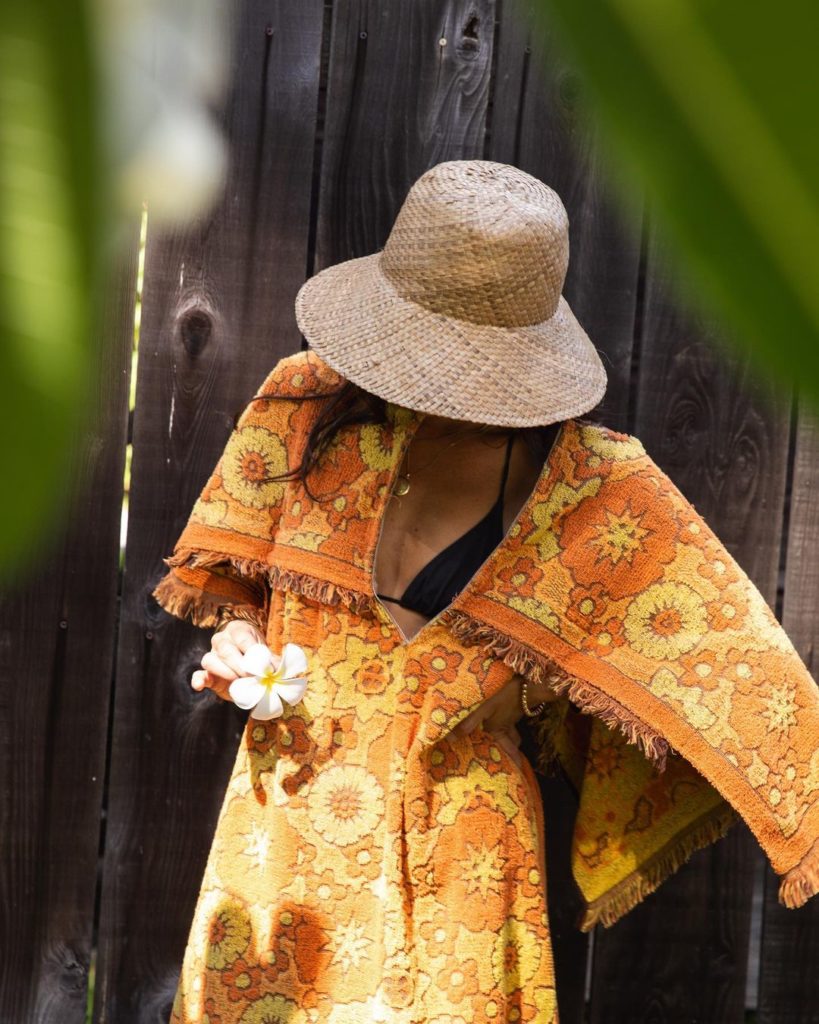 Dans le livre, Meleana raconte la longue tradition des Lei héritée de sa grand-mère. A quelles occasions offre-t-on ces colliers de fleurs, quelles fleurs utilise-t-on … Ces compositions florales peuvent avoir plusieurs formes. Colliers donc, mais aussi couronnes et décors de tables qui concentrent tout l'esprit Aloha et accompagnent les hawaiiens à travers les étapes les plus importantes de leur vie.
Chaque 1er Mai est Lei Day à Hawaii, célébrant cet art ancestral et réunissant toutes les générations d'une même famille autour de la réalisation des Lei. Posséder dans son jardin un arbre à fleurs pour faire des Lei revient à posséder un trésor et la tradition de Lei maker commence en prenant soin de ces arbres. Les fleurs peuvent changer de couleur selon le jour ou l'heure auxquels elles sont cueillies. Tout est alors question de subtilité et de savoir. Et tout cet art s'apparente alors à une méditation dans laquelle chaque Lei Maker puise du plaisir et de la joie, à honorer les traditions et cet art de vivre insulaire si particulier.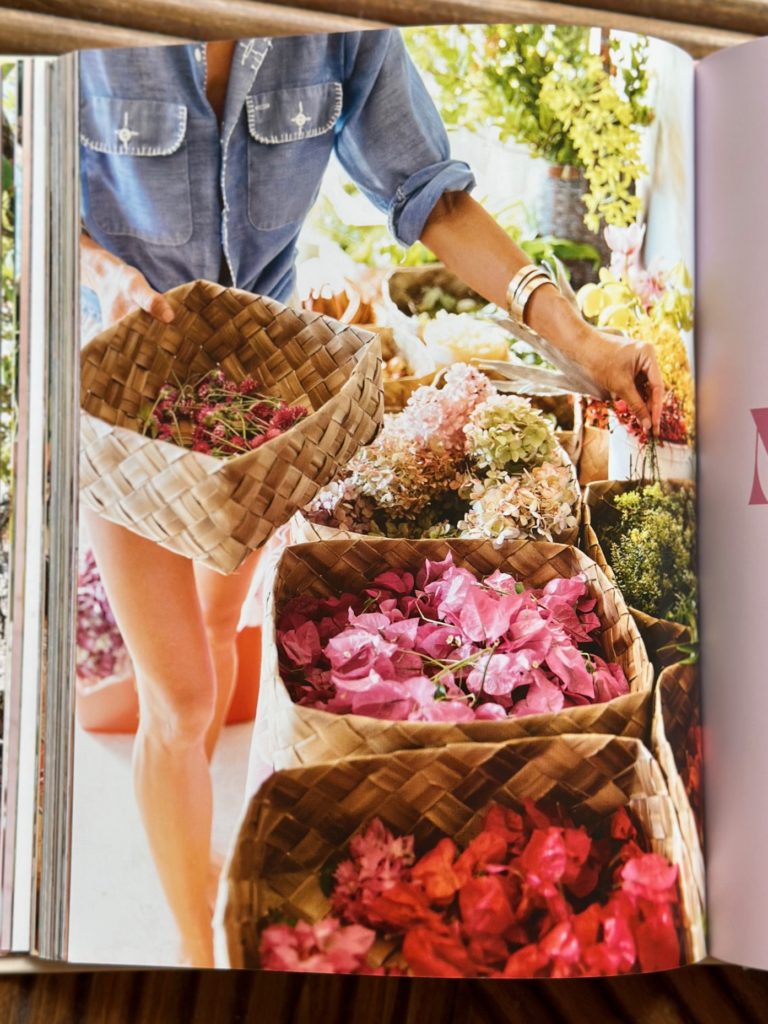 Alors je ne sais pas vous, mais moi, présentement clouée sous mon plaid pour cause de gros rhume, je ne rêve que d'une chose là maintenant de suite, enfiler mon short en jeans, une paire de tongs, un tee vintage et m'en aller siroter un Paloma Sour ou un Porn Star Martini au sunset. Mais je crois que c'est un peu trop demander pour la saison !!! Alors je vais me replonger dans le livre de Meleana, serial antidote à la déprime saisonnière ! Et en bonus, je vous glisse une vidéo de cocktail ensoleillé !!!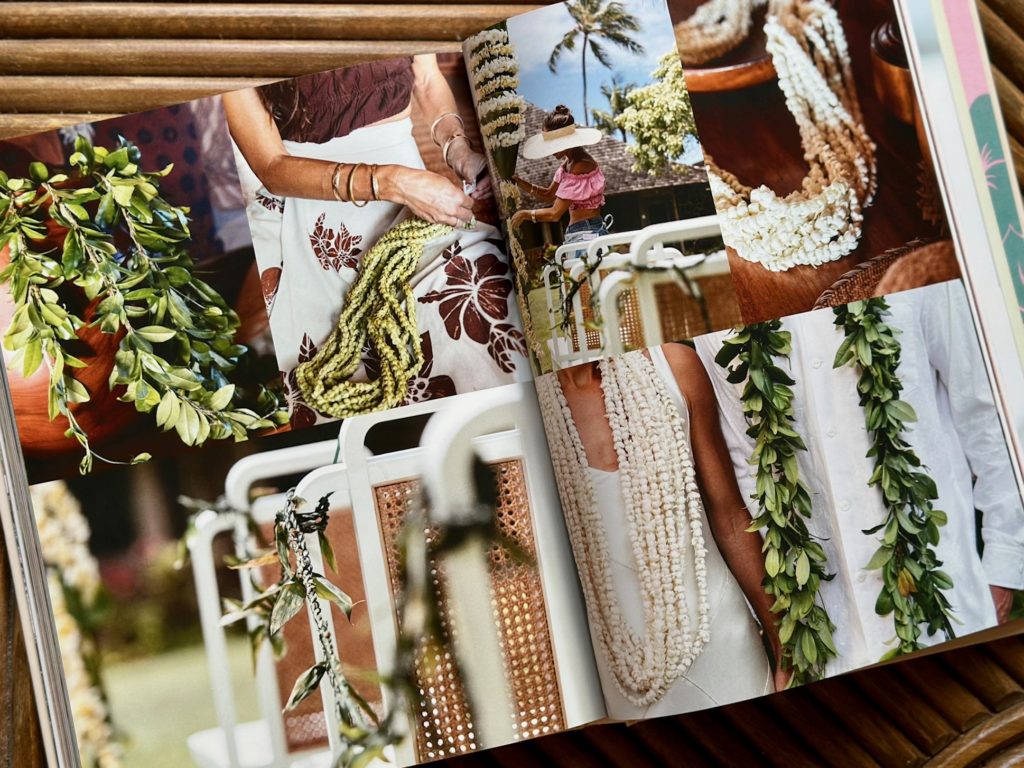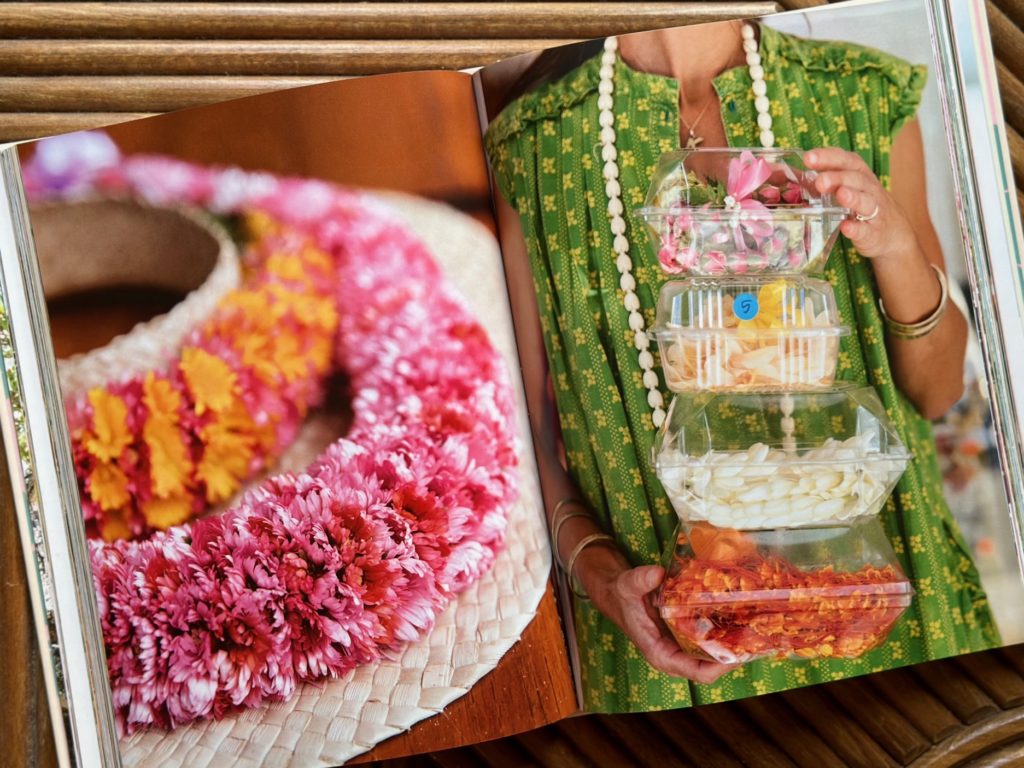 Hiver même pas peur 🌾🌺🍹!!!
NB les photos du livre sont toutes signées par mon autre amie Tara Rock dont le talent fait encore et toujours des merveilles. Miss U girls !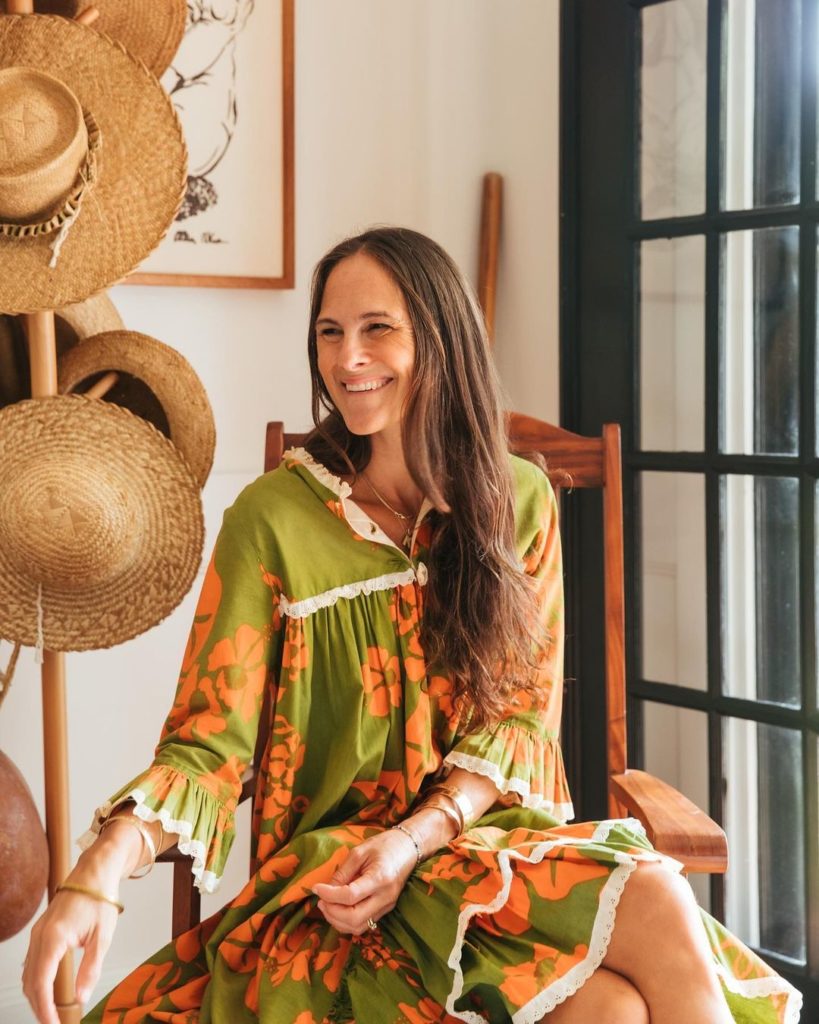 Lien de la vidéo et de la recette du cocktail !
Lei Aloha by Meleana Estes … The enchanting story of Hawaiian flower necklaces
If you follow me on Instagram, you've seen this book by my friend Meleana pass by. It's time I told you more about it!
Meleana was born and raised in Hawaii. She inherited her talent as a Lei maker, aka maker of traditional Hawaiian flower necklaces, from her grandmother, who was a renowned specialist.
When you open her book, all five senses are awakened! You'll embrace the flamboyant colors of the tropical flowers, almost smell their shimmering scents – I'm already salivating at the thought of a passion fruit cocktail (Meleana is a great cocktail specialist!), and you'll want to dip your hand into the baskets of freshly picked flowers to be woven into Lei… As for looks, Meleana has a fabulous collection of Mu'umu'u, traditional Hawaiian dresses made of flowery cotton. Which she regularly alternates with bikinis and denim shorts, as Hawaii requires.
In the book, Meleana recounts the long tradition of the Lei, inherited from her grandmother. On what occasions are these flower necklaces offered, what flowers are used… These floral arrangements can take many forms. Not only necklaces, but also wreaths and table decorations, which capture the Aloha spirit and accompany Hawaiians through the most important stages of their lives.
Every May 1st is Lei Day in Hawaii, celebrating this ancestral art and bringing together all generations of the same family to make Lei. Having a flowering tree in your garden to make Lei is like having a treasure, and the tradition of Lei making begins with taking care of these trees. Flowers can change color depending on the day or time of day they are picked. It's all a question of subtlety and knowledge. And all this art is like a meditation in which each Lei Maker draws pleasure and joy from honoring traditions and this very special island art of living.
So I don't know about you, but for me, currently tucked up under my plaid blanket with a bad cold, all I can think about right now is putting on my denim shorts, a pair of flip-flops and a vintage tee and heading off to the sunset to sip a Paloma Sour or a Porn Star Martini. But I think that's a little too much to ask for the season!!! So I'm going to dive back into Meleana's book, serial antidote to seasonal depression! And as a bonus, I'm slipping you a sunny cocktail video!!!!
Hiver même pas peur 🌾🌺🍹!!!
NB the photos in the book are all signed by my other friend Tara Rock, whose talent works wonders again and again. Miss U girls!